Solid Stage Recipes
---
---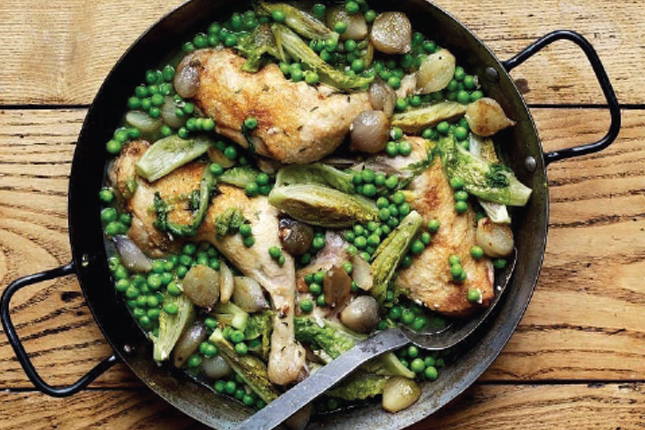 Spring chicken with braised lettuce and peas
This recipe is so simple and tasty!
from: Jamie Oliver
---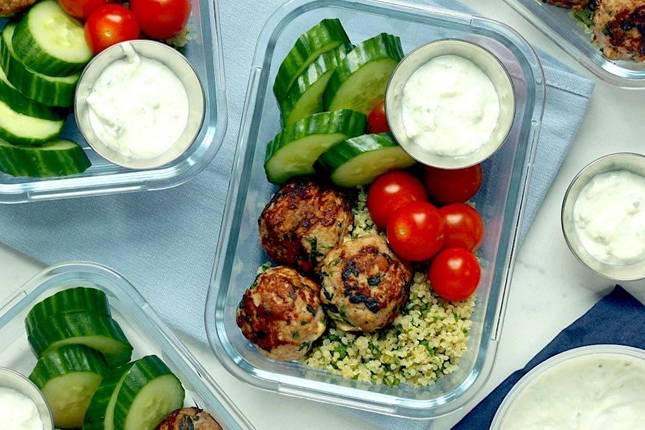 Greek Meatball Mezze Bowls
With a variety of flavors and textures (and a whopping 30 grams of protein!), these Mediterranean-inspired meal-prep bowls will keep you fueled all afternoon.
---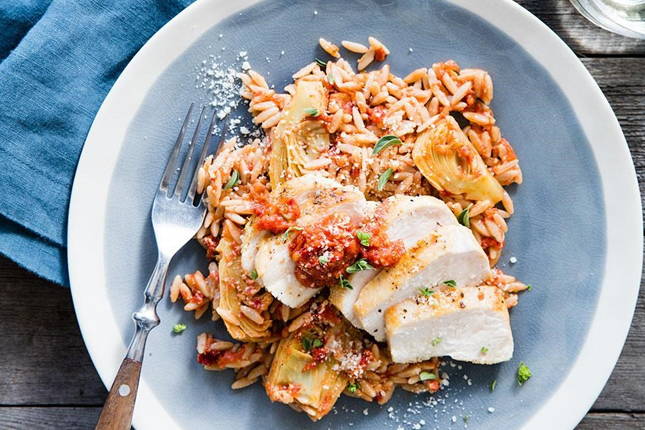 Chicken & Sun-Dried Tomato Orzo
Sun-dried tomatoes and Romano cheese pack a flavorful punch along with the tantalizing aroma of fresh marjoram in this rustic Italian-inspired dish. Serve with sautéed fresh spinach or steamed broccolini.
---
Bacon-Wrapped Chicken Tenders with Cucumber-Ranch Dressing
Asparagus and bacon are wrapped around spiced chicken tenders in this quick and healthy chicken dinner. Serve with a green salad tossed with a balsamic vinaigrette or make extra cucumber-ranch dressing and use it for your salad too.
From the EatingWell Kitchen
---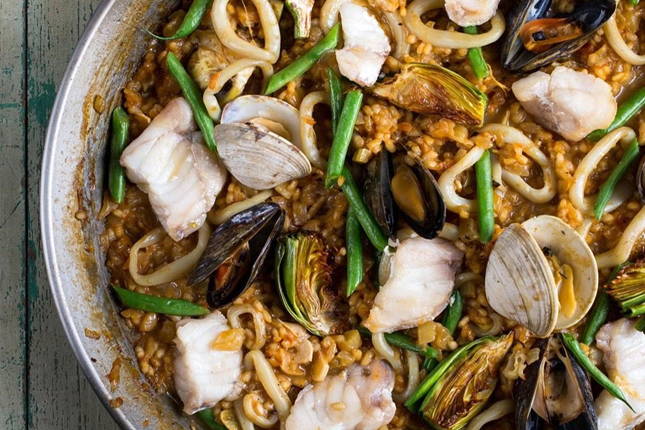 Seafood Paella with Spring Vegetables
This healthy paella recipe is inspired by the bounty of Provençal farmers' markets. Instead of sausage and chicken, fresh artichoke, green beans, fennel and onion are nestled with shellfish and white fish to create a light but delicious recipe. Serve with lemon wedges, if desired.
---
Slow-Cooker Chicken Thighs
In a large skillet over medium-high heat, heat oil. Season chicken thighs with salt and pepper and sear until golden, 3 minutes per side. Transfer to slow cooker...
---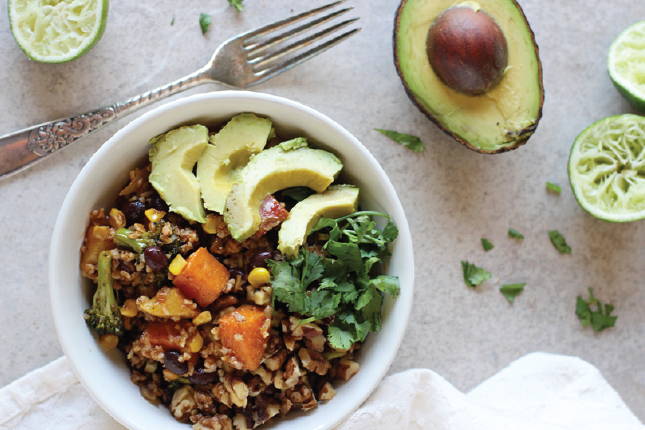 Pork and black bean nourish bowl
1. Cook rice
2. Bring 1.5L (6 cups) water to the boil in a large saucepan. Add 100g rice and cook for 20 mins until partially cooked...       
---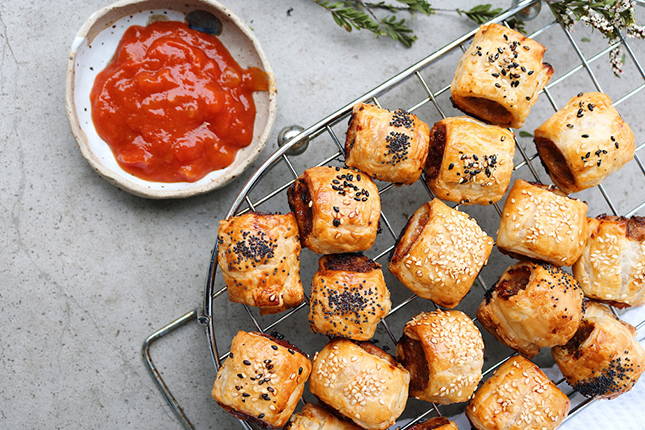 Hidden Veggie Sausage Rolls
Preheat oven to 200°(180° fan forced) and line two trays with baking paper.
Place mince, veggies, cheese and sauce...
---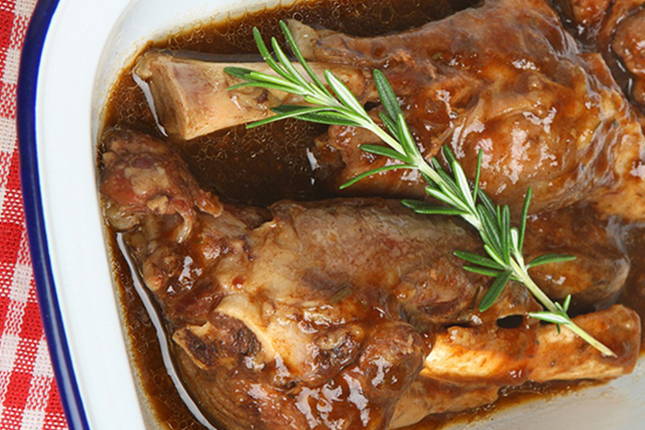 Try this delicious Slow Cooked lamb – 4 ingredients It doesn't get much easier than that!...
---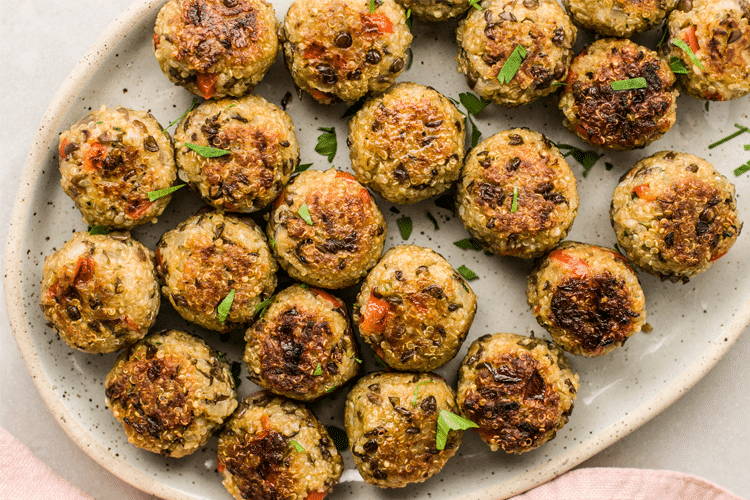 Greek quinoa beef meatballs
1. Preheat the oven to 180 degrees C . Line a large baking sheet with paper and set aside...
---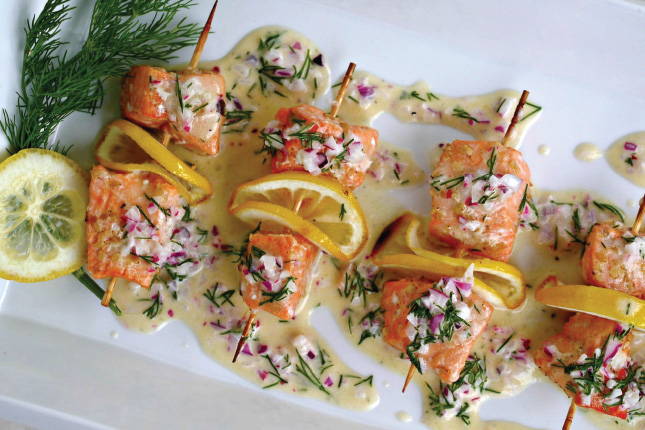 Salmon Pops With Piquant Dill Sauce
Eating fish on a stick has never been so delicious, healthy, or fun. This snack from Only Gluten Free Recipes uses sesame seeds, lemon juice, and dill to bring out the flavors in naturally delicious salmon.
---
---
---
---